Sunday, January 31, 2010
The Dead of Winter: Foals forced from wombs by BLM
Kindness and care helped this premature foal survive, but he wasn't born after a reckless stampede
Dear Readers,
I wish Blogger hadn't gone out of service at the same time my laptop died AND I had to be on the road with no wifi.
But I'm back and you'll be hearing lots from me in the next few days, maybe more than you want.
I won't lie to you; all the warnings we gave BLM about the roundups in winter, are coming true.
Twenty six wild horses have died in BLM's Calico round-ups and that number does NOT include the twenty foals that died before they could live -- due to stress-induced miscarriages.
But the round ups go on.
I've had dreams about these mares, fleeing helicopters for miles, made awkward by their pregnant bellies, falling, getting up, galloping to catch their herd, jumbling together with another herd brought in by a second helicopter. Bodies slam together, as they are chased running and gasping down chutes,into metal sided trailers.
And then, when the mares have been robbed of last springs colts which try to huddle beside them, the mares go into premature labor.
Imagine these animal realizing in such a strange environment, at least this is one thing -- giving birth -- has remained the same. But the new foals come too early. Their mothers rip open birth sacks with their teeth, but when they tenderly lick the little nostrils clear so that the foals can breathe, they don't.
It's bad news. Awful news, but we're not letting our horses go without a fight.
Please watch for my (late) newsletter for recommendations on what you can do to help.
Hugs to you all,
Terri
Labels: BLM death statistics, BLM round ups, Calico Complex, foals, helicopter, miscarriage, premature foals
Permalink to this blog post
Posted by Terri Farley @ 11:44 PM
7 comments
---
Wednesday, January 27, 2010
Dear Readers,
I'm having trouble posting blogs, but I'll get this fixed soon.
Until then, I'm posting on Facebook! And just a few more days until my Feb. newsletter comes out.
Reading rocks,
Terri
Permalink to this blog post
Posted by Terri Farley @ 11:19 AM
1 comments
---
Sunday, January 24, 2010
Valentine's Day Round-Up -- please help stop it
Dear Readers,
BLM is planning a Valentine's Day round-up of MORE mustangs from another part of Nevada. They claim there are
500
excess
horses
on
670,000 acres
.
We have until this Wednesday, January 27 to comment.
Below, I've given you a quick link to IN DEFENSE OF ANIMALS' page. This is the non-profit organization I joined as a plaintiff to halt BLM.
It will take you less than a minute to go to the page, scroll down to the form and fill it in, here:
Speak Out against another winter roundup
Please help,
Terri
Permalink to this blog post
Posted by Terri Farley @ 2:52 PM
1 comments
---
Saturday, January 23, 2010
BLM: giving new meaning to THE DEAD OF WINTER
After being rounded up on private land and trucked to the facility on private land, the horses still are not safe.
BLM confirms deaths of wild horses in their "care"
At least six horses have died in captivity, most recently
a foal run so hard, his back hooves sloughed apart and began detaching from his legs.
We have requested an autopsy by an impartial veterinarian.
To my knowledge BLM has not responded.
Labels: BLM, death, foal, wild horses
Permalink to this blog post
Posted by Terri Farley @ 9:44 AM
1 comments
---
Friday, January 22, 2010
Bill Spriggs: D.C. attorney speaks for wild horses
Dear Readers,
There are so many ways you can stand up for what you believe. I go out on the range and write books. Attorney Bill Spriggs fights for wild horses in the courtroom -- pro bono. That not only means for free; it also means, literally,
for good.
Bill is a serious runner and a horse owner, and he wears the coolest cuff links. There's a lot to like about him and his beliefs, so I've indicated a few of my favorite quotes from him below, in an edited article.
Tax dollars "wasted" in current wild horse strategy
January 22, 2010
The lawyer at the center of a legal challenge to the Bureau of Land Management's holding of thousands of wild horses in facilities away from their natural habitat has hit out at cattle interests.
Attorney Bill Spriggs, who represented In Defense and Animals and wildlife ecologist Carig Downer in court action to stop the controversial Calico muster in northern Nevada, said the proposed national solution for future management of America's wild horse herds is a ruse that favours the interests of
"Rolex cattlemen and well-heeled hunters".
"Not only are the actions of the bureau and Salazar against federal legislation, put in place in 1971 and amended over the years," says Spriggs, "it is imprudent and wasteful of taxpayer dollars, especially when citizens are trying to hold on to their jobs, houses, and to just survive.
"I've been involved in public procurement [contracts] for over 40 years and I know waste when I see it. This is waste."
Spriggs, co-chair of Buchanan Ingersoll & Rooney's Government Contracts Section, is working pro bono in pushing the case forward. He anticipates the court battle may reach the halls of Congress in the next several months.
Spriggs estimates that, over time, the cost to round up wild herds in Nevada, Arizona, California, Oregon, Utah and Wyoming will total a half billion US dollars.
Then there is the $US50 million-a-year recurring cost to care for 35,000 horses already removed to Kansas, Oklahoma and South Dakota.
In Defense of Animals and other advocacy groups have a plan to reduce this expense with a combination of birth control and keeping the horses in their original habitat.
"Right now," says Spriggs, "we are subsidising the cattle industry by giving them rights to the land these wild horses once occupied, and taxpayers are footing the bill.

"The cattlemen are paying about one-tenth the going rate for grazing rights on public lands which are supposed to be occupied by wild horses."
Permalink to this blog post
Posted by Terri Farley @ 11:01 AM
2 comments
---
Wednesday, January 20, 2010
Captured Calico Wild Horses Denied Shelter from Storms
Captured Calico Wild Horses Denied Windbreaks
BLM's double-standards leave nearly 1000 captured mustangs in the cold
Fallon, NV (January 19, 2010)— 956 wild American mustangs rounded up off public land by helicopters in the past two weeks now stand in a feedlot-style Bureau of Land Management (BLM) contracted holding facility outside of Fallon, Nevada on private land. The new Fallon facility is not equipped with shelter, windbreaks or protection of any kind for the horses. High winds, rain and snow are expected to continue through the end of the week. In Calico, herds can move to sheltered canyons for protection from the harsh winter weather. Yet, in Fallon, they are deprived of adequate protection despite recommendations from wild horse advocates. This is in direct opposition to BLM's own standards.
"I'm confused by the double standard. Before members of the public are allowed to adopt a wild horse from BLM we must prove we have adequate shelter. Why doesn't BLM have to meet the same standards?" asks Ann Evans, adopter of three mustangs.
Yesterday, members of the public reported an inhumane lack of windbreaks. No apparent effort has been made to tie canvas tarps on fences to block the howling wind and the anticipated driving snow. On Friday January 15, advocates asked local Nevada BLM staff, Directors and top-level Department of Interior (DOI) under-secretaries to intervene on behalf of the horses by creating wind blocks.
"Those that care about the welfare of the wild horses or burros are asking for minimal protection for these vulnerable animals. Wild horse families are being ripped out of their natural environment where they can take care of themselves, separated from their family members and incarcerated on a windswept plain outside Fallon where they have no ability to protect themselves from the elements. BLM then tells the public their actions are for the good of the animals," states Ginger Kathrens, Executive Director of The Cloud Foundation (named for the famous wild horse Kathrens has documented for the PBS/Nature series)
The DOI and BLM responded that at the just constructed Fallon facility "weather is not that extreme to require wind breaks for healthy horses. . . they do not require protection from the elements to maintain good health. . . .there is nothing to be concerned about from an animal well-being standpoint." Thus, no actions to protect the captured horses have taken place, not even for foals or sick horses. Advocates contend that the horses are more prone to strangles (equine distemper) due to the lack of adequate protection.
"When these horses were rounded up, some where limping and wet with sweat. They are now terribly traumatized, depressed and confused. Their immune systems are compromised, making them more vulnerable to illness, like strangles (equine distemper) and death," explains Craig Downer, wildlife ecologist, third generation Nevada native, and witness to the Calico roundup.
"BLM continually tells the public and the media that the wild horses are starving and must be removed from the range. Yet, the BLM provides them with no shelter in dangerous weather conditions where the horses will burn fat reserves attempting to keep warm. No reputable rescue would place any horses in a situation like Fallon," stated Hilary Wood, President and Founder of Front Range Equine Rescue..
When asked about the lack of windbreaks the BLM indicated that the contractor who built the facility was not asked to provide any shelters or windbreaks. BLM zeroed out a portion of the Dishpan Butte wild horse herd in Wyoming solely on the basis that the wild horses did not have cover according to BLM Program Chief Don Glenn.
"We owe so much to these mustangs—it's a dishonor that our government does not provide wind protection from the harsh elements," said Elyse Gardner, humane observer, Calico and Pryor Mountains roundups
The Cloud Foundation and the public call on Secretary of Interior, Ken Salazar, to stop the Calico roundup and take immediate action against the cruelty and mismanagement of the BLM's wild horse and burro program. Canvas tarps are affordable and readily available at various outlets in the Reno/Fallon area.
###
Labels: BLM, Calico Complex, Cloud Foundation, mustangs, round-ups, wild horses
Permalink to this blog post
Posted by Terri Farley @ 7:34 PM
1 comments
---
Monday, January 18, 2010
Honk for Horses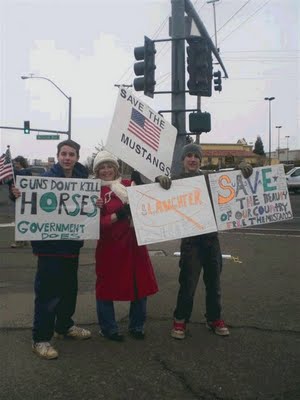 Travis Hernandez & Dylan Duncan with Terri at the peaceful "honk for horses" demonstration in Reno, Nevada. Clearly, not all horse lovers are girls :)
and, oh yeah, Travis' mom is Palomino, human mother to Chilly Pepper the Miracle Mustang and yep, it was pretty chilly out there. Chilly Pepper (almost 1) stayed home.
Permalink to this blog post
Posted by Terri Farley @ 10:32 PM
1 comments
---
Saturday, January 16, 2010
Calico Horses on the run
It was a bittersweet day on the Calico range. The sage smelled spicy-clean and the mountains soared to meet the skies, but never, all day, was there silence.
Wildlife trails have been graded into roads for huge trailer trucks and the incessant beat of helicopter blades sliced through me.
People who think horse lovers anthropomorphize these animals should have been there today. These creatures have strong family bonds.
>Stallions battle minutes after they were forced from thousands of acres into tiny corrals.
BLM staffer

: They're just fighting because they're crowded.
No, they're doing what they know; protecting a few square feet of ground and their families.
>Mares and foals are separated, able to see each other, but crying back and forth, wondering why they can't nuzzle or touch.
BLM staffer: They're a poor looking bunch.
>Hills resound as horse flesh slams metal corral bars and then, from a ridge, a black horse moves stiffly and calls to his family. They call over and over again, but the black hesitates.

BLM staffer: Don't worry, they'll get him in the next load.
Not
band
, not
herd
, or even bunch, but these wild creatures are named by the way they're transported away from home. And there's no attempt at understanding the confusion of this horse who's always know safety is with the herd, until today.
I'll tell you what, though, you all: I am more fired up than ever to fight for these horses.
This can't be allowed to go on.
Pictures soon.
Terri
Labels: BLM, Calico Complex, round up, terri farley, wild horses
Permalink to this blog post
Posted by Terri Farley @ 10:47 PM
4 comments
---
Friday, January 15, 2010
Wild Horse Power
Dear Readers,
Saturday BLM is allowing me to observe the wild horses of the Calico range as they're rounded up with helicopters.
I'll tell you about it later.
You can't be there with me, but there are rallies and protests over the capture of our wild horses across the country --
Sunday in New York City
Monday in Reno
Thursday in Sacramento, Ca.
There will be more, and you can get details for each one here:
The Cloud Foundation
Hold the horses in your hearts, please.
Terri
Permalink to this blog post
Posted by Terri Farley @ 8:08 PM
2 comments
---
Coyotes
Dear Readers,
Although BLM has much to answer for, they did not organize the coyote hunt.
It was put together by a Fallon man named Matt McFarland. He posted the event on Craigslist and invited anyone to come to private ranches to stalk and kill coyotes.
BLM does have predator control policies which seem to guarantee wild horses don't have natural predators,but this wasn't -- as far as I know -- their tournament.
Trying to keep the facts straight.
Terri
Permalink to this blog post
Posted by Terri Farley @ 7:41 AM
1 comments
---
Thursday, January 14, 2010
Fallon, Nevada: home of BLM's secret corrals and Coyote Killing Tournament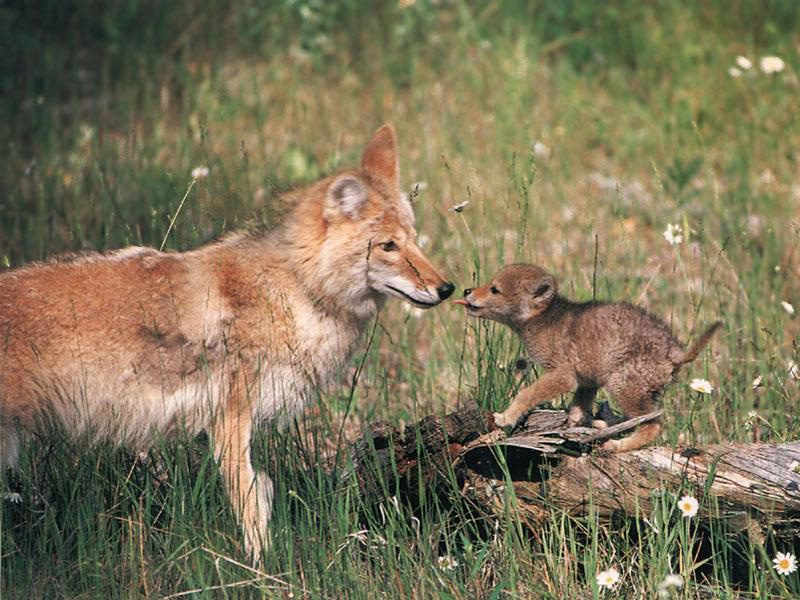 Image from Coyote Wild magazine
Dear Reader,
There's so much to love about Nevada, but this weekend in Fallon (where the brand new BLM mustang corrals are surrounded by private lands), they're holding a coyote killing tournament.
But that's not all... a similar event is being held in Burns, Oregon this weekend and Twin Falls, Idaho's Tater Derby will give prizes for dead wolves, foxes and bobcats as well as coyotes.
I can't help thinking about Singer, Jake's coyote pup from my books and then...
WOW! Do you think there could be a link, here? Like, when BLM says wild horses have no natural predators?
Best,
Terri
Labels: bobcats, Burns, coyotes, Fallon, fox, Nevada, Oregon, Twin Falls, wild horses, wolves BLM
Permalink to this blog post
Posted by Terri Farley @ 12:06 PM
6 comments
---
Wednesday, January 13, 2010
HORSE VANDALS?
Dear Readers,
Okay, I know I wasn't there.
And I didn't answer the call from the anonymous tipster.
But please read this story and tell me if it rings true to you.
Running wild in the cemetery?
Here's the thing: what would a horse get out of kicking over tombstones?
Use your heads and tell me what you think, ok?
Best,
Terri
Labels: cemetery, getting a kick out of vandalism, wild horses, Wyoming
Permalink to this blog post
Posted by Terri Farley @ 10:23 PM
5 comments
---
Sunday, January 10, 2010
Phantom Stallion/Wild Horse Island Trivia quiz
Dear Readers,
I know I was supposed to post the answers to these questions on Jan. 5, but since I'm already later, I thought I'd give you a chance to post your answers before I do mine!
Best,
Terri
1. Which River Bend cowboy writes poetry?
2. Which Hawaiian treasure must be returned to a royal burial cave?
3. The Phantom's full sister is Hoku. Was she born in Nevada or Hawaii?
4. What is the name of the Phantom's mother?
5. Is Black Lava a stallion or mare?
6. Does Darby see her first wild horse in Nevada or Hawaii?
7. Which River Bend cowboy carved a wooden mustang for Sam?
8. The foal of Dark Sunshine and the Phantom is _____________________.
9. Blue Wings was a gift to Wyatt Forster from ______________________.
10. In the Wild Horse Island series, which comes first, the tsunami or the volcanic erruption?
11. The Phantom has had several lead mares. Name two.
12. Sam's baby brother is named _____________________.
13. This draft horse predicted an earthquake and has a talent for jumping.
14.Name one palomino that is part of the Kenworthy's Fire and Ice breeding program
15. Who is Jen's sort-of boyfriend?
16. Who is the first one of Sams friends to see Tempest?
Extra credit: Guess which of my characters this girl inspired?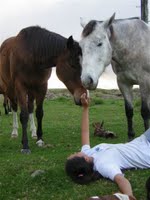 Labels: Black Lava, horse trivia quiz, phantom stallion, terri farley, wild horse island
Permalink to this blog post
Posted by Terri Farley @ 6:28 PM
4 comments
---
Friday, January 08, 2010
God & Horses: quote of the day

"And it is of course trucks and automobiles and jet fuel --- the hard facts of modernity --- that have made both God and horses increasingly irrelevant to our culture. What is lost is our respect and affection for -- our connectedness to --- our fellow creatures, as well as a divine admonition to care for them properly."
T. M. McNally
Permalink to this blog post
Posted by Terri Farley @ 4:58 PM
2 comments
---
Thursday, January 07, 2010
Secret Round-up Halted
Wild Horse round-up in Confusion, Utah, halted. It WAS schedule to proceed without environmental impact statement or public comment!
Isn't it wonderful that BRILLIANT wild horse supporters uncovered conversations about this, spread the word and STOPPED it?
Terri
Permalink to this blog post
Posted by Terri Farley @ 2:31 PM
3 comments
---
Wednesday, January 06, 2010
BLM Runs Foal to Death
photo from IDA:
this foal survived a stampede through the snow, but another wild foal didn't
Dear Readers,
BLM has now rounded up 299 wild horses. They shot one mare they didn't expect to live through the winter and ran a foal to death. A BLM vet did a "field autopsy" and said the little guy had a congenital (he was born with it) heart defect.
I'm suspicious. Perhaps I shouldn't be, but secrecy breeds suspicion. The fact that the press and public are allowed by invitation only and no one else was allowed to look at the colt, plus the vet's instant analysis (let his grammar be a lesson to you), is really distressing.
If you have the heart to read more, including the autopsy report, you can do so here:
In Defense of Animals blog
Best,
Terri
Permalink to this blog post
Posted by Terri Farley @ 5:16 PM
1 comments
---
Tuesday, January 05, 2010
Wild Horses in Los Angeles
FOR IMMEDIATE RELEASE
January 4, 2010
Los Angeles Horse Advocates To Hold Wednesday Rally Opposing to Wild Horse Roundups
Los Angeles, Calif. - Wild horse advocates will hold a rally Wednesday at 11 a.m. in front of Senator Diane Feinstein's Los Angeles office building, asking the senator to help secure a moratorium on Bureau of Land Management (BLM) roundups of wild horses living on public lands in the West. The rally coincides with week two of a massive BLM roundup and removal of 2,500 wild horses living in the Calico Mountains Complex in northwestern Nevada. Another BLM roundup is scheduled to begin January 15 in Utah and a second Nevada roundup is slated for February.
The peaceful rally, organized by members of the American Wild Horse Preservation Campaign coalition, will feature actor Wendy Malick, supermodel and activist Tatjana Patitz, award-winning author Deanne Stillman, and Petrine Mitchum, daughter of legendary actor Robert Mitchum and author of Hollywood Hoofbeats, a history of horses in Hollywood. It is one of many rallies taking place across the country and internationally to protest the U.S. government's destructive wild horse policy.
The BLM intends to remove up to 12,000 horses from their western ranges in 2010 and place them in Midwestern holding facilities, where they will join 33,000 wild horses already warehoused by the BLM at taxpayer expense. The number of horses in the BLM's Midwestern warehouses now exceeds those left on the range.
What: Peaceful Rally for America's Wild Horses
Where: Senator Dianne Feinstein's Office, 11111 Santa Monica Blvd, Suite 915, Los Angeles, California 90025
When: Wednesday, January 6, 2010, 11 a.m. - 1 p.m.
"An immense amount of tax dollars are being spent on the removal of wild horses while less intrusive and less costly 'in the wild' management alternatives exist," says Neda DeMayo, founder of Return to Freedom American Wild Horse Sanctuary. "Americans want their wild horses to remain free and protected on the ranges where they currently exist. We are asking that the original spirit and intent of the Wild Free Roaming Horse and Burro Act be upheld so that our grandchildren's children will know the herds, who are a vital link to our western heritage."
"We're calling on Senator Feinstein to once again become a champion of America's wild horses," said Elliot Katz, DVM, president of In Defense of Animals. "It's wrong to move America's wild horses off their rightful western ranges to put in BLM warehouses in the Midwest."
Jill Starr of Lifesavers Wild Horse Rescue added "How ironic that the very symbol of American freedom is quickly becoming a prisoner of hypocrisy. The iconic American mustangs are soon to be just ghosts blowing across our dusty deserts, haunting our memories, and that is all we will have left one day to remind us of what our country once believed in and stood for."
Cloud Foundation volunteer Lise Stampfli Torme said "We are outraged that BLM is proceeding with this roundup under a cloud of controversy and against a U.S. District Court judge's recommendation. The agency has moved the capture points to private land where the public cannot see how their contractors are treating our living legends. An immediate moratorium on all wild horse roundups must be implemented until the BLM's broken wild horse management program can be reformed."
Launched in 2004, the American Wild Horse Preservation Campaign was formed to help protect America's wild horses on their rightful ranges, our public lands. The campaign is represented by a coalition of 50 organizations representing over 10 million people nationwide.
For more information, visit www.idausa.org, www.returntofreedom.org, www.thecloudfoundation.org, www.wildhorserescue.org, and www.wildhorsepreservation.com.
###
In Defense of Animals is an international animal protection organization located in San Rafael, Calif. dedicated to protecting animals' rights, welfare, and habitat through education, outreach, and our hands-on rescue facilities in Mumbai, India, Cameroon, Africa, and rural Mississippi.
Permalink to this blog post
Posted by Terri Farley @ 6:07 AM
1 comments
---
Monday, January 04, 2010
A STALLION NAMED FREEDOM loses everything else

Pursued by a helicopter, Freedom's herd heads toward a trap
Update From The Field
By Craig C. Downer, Wildlife Ecologist
and Elyse Gardner, Public Observer
January 2, 2009
Below are the photos of the roundup that took place today (Saturday, January 2, 2009) showing how the captured band stallion, "Freedom," valiantly fought for and regained his liberty although he had to leave his family of 8 adult mares and 2 colts. Jumping a 6-foot fence and immediately thereafter breaking through a barbed wire fence and injuring himself, this was an awe-inspiring, do-or-die effort demonstrating the loathing of captivity to a wild horse and his need for freedom. We can only pray for his recovery from the injuries the sustained from the barbed wire.
FOR THE COMPLETE STORY, VISIT:
http://humanitythrougheducation.com/
Additional Note: On New Year's Day, the BLM rounded up 10 wild horses but only captured 9 because a 6-month old foal died en route. APHIS vet at the scene, Dr. Al Kane, reported that after being chased by the helicopter for "1/4 mile" the little foal was behaving strangely, lying down periodically. It is reported that the pilot radioed Dr. Kane that this foal was having problems and Dr. Kane went out to see the foal who was found dead. Dr. Kane said that he did a necropsy in the field and discovered congenital heart defect and said that foal couldn't have handled any exercise and probably wouldn't have lived to adulthood. They left the body in the field and refused to allow the public observers to witness the body.
Labels: BLM lawsuit, Craig Downer, Elyse Gardner, Freedom, round ups, stallion escapes, terri farley, wild horses
Permalink to this blog post
Posted by Terri Farley @ 8:02 AM
5 comments
---
Sunday, January 03, 2010
Wild Horse News, Rattlesnakes, Pix & Trivia Challenge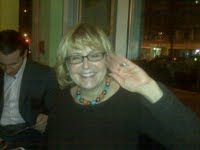 Dear Readers,
As you might have guessed by the headline above, my January newsletter is finally off to you!
If you're not already a subscriber, you can read it here:
http://phantomstallion.com/newsletter.shtml
Save a life
Follow the link in my newsletter & write an email to President Obama. He loves his kids & they were the ones that persuaded him to buy a dog.
Just think what thousands of YOU can do to educate him about wild horses! Mind boggling, isn't it? You can start by just asking the President to STOP THE ROUND-UPS until Congress can do a full investigation of BLM.
Reading rocks the world!
Terri
Permalink to this blog post
Posted by Terri Farley @ 3:52 PM
2 comments
---
Friday, January 01, 2010
January Newsletter
Dear Readers,
Sorry my January newsletter is late, but I'm trying to get it together this weekend!
Happy New Year!
Terri
Permalink to this blog post
Posted by Terri Farley @ 5:25 PM
0 comments
---
Ripped from the Range
Frozen sweat, confused eyes, shattered families, suffering in secret
BLM's 2010 Gifts to the Wild Horses of the Calico range
NYTimes photo
Labels: BLM gather, Calico Complex, mustangs, wild horses
Permalink to this blog post
Posted by Terri Farley @ 3:57 PM
3 comments
---