Sunday, January 03, 2010
Wild Horse News, Rattlesnakes, Pix & Trivia Challenge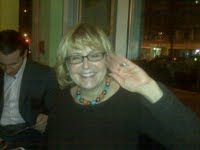 Dear Readers,
As you might have guessed by the headline above, my January newsletter is finally off to you!
If you're not already a subscriber, you can read it here:
http://phantomstallion.com/newsletter.shtml
Save a life
Follow the link in my newsletter & write an email to President Obama. He loves his kids & they were the ones that persuaded him to buy a dog.
Just think what thousands of YOU can do to educate him about wild horses! Mind boggling, isn't it? You can start by just asking the President to STOP THE ROUND-UPS until Congress can do a full investigation of BLM.
Reading rocks the world!
Terri
Permalink to this blog post
Posted by Terri Farley @ 3:52 PM
---
Comments:
Awesome Newsletter Ms. Farley, loved Sam's blog! It made me think of times when my "stallion" friends say "isnt that just like a girl". Makes me so mad, but sometimes i show them up once in awhile for the best. =0) I sent my letter in to the President already as well.
Just to let you know i was one of the winners to be included in that "Horseagraphies..something something" .. the race horse naming competition that you showed us to be put in a book. My name was "Inner Savvy".
~HorseFeathers
That was a great Blog! We (my 4-H club)were reading our scripts for the up-coming Readers Theater, and one of the revised lines in "Hansel and Gretel" was "all girls have a little witch in them." I didn't think it was funny and thankfully that play wasn't picked. Wheww! Not a good saying unless you want to scare someone. Puts ladies in the wrong light.
Terri, have you considered trying to get 4-H clubs involved in this fight? I am a "cow"girl but horses come first. Isn't it possible Nevada 4-Her's feel this way too?
WONDERFUL idea!