Thursday, January 14, 2010
Fallon, Nevada: home of BLM's secret corrals and Coyote Killing Tournament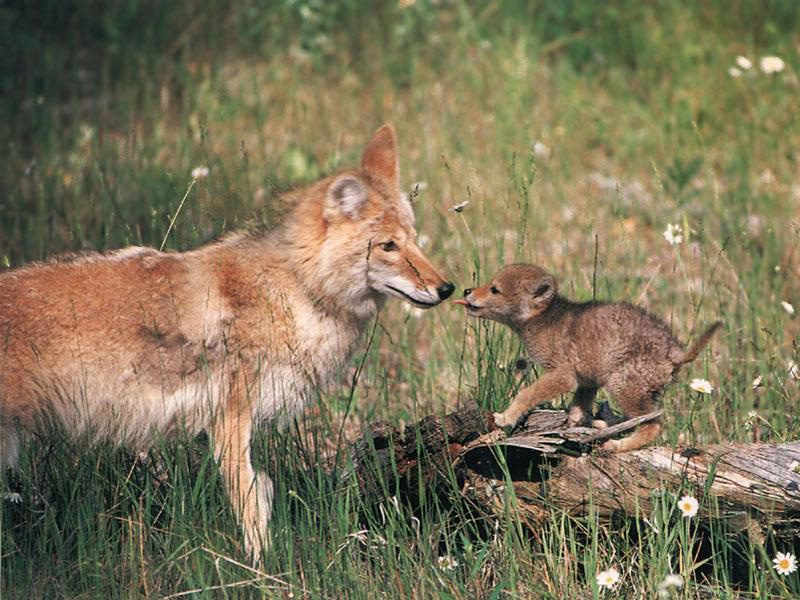 Image from Coyote Wild magazine
Dear Reader,
There's so much to love about Nevada, but this weekend in Fallon (where the brand new BLM mustang corrals are surrounded by private lands), they're holding a coyote killing tournament.
But that's not all... a similar event is being held in Burns, Oregon this weekend and Twin Falls, Idaho's Tater Derby will give prizes for dead wolves, foxes and bobcats as well as coyotes.
I can't help thinking about Singer, Jake's coyote pup from my books and then...
WOW! Do you think there could be a link, here? Like, when BLM says wild horses have no natural predators?
Best,
Terri
Labels: bobcats, Burns, coyotes, Fallon, fox, Nevada, Oregon, Twin Falls, wild horses, wolves BLM
Permalink to this blog post
Posted by Terri Farley @ 12:06 PM
6 comments
---
Wednesday, December 23, 2009
Press Release on Nevada Wild Horse Killings
For Immediate Release
Naturalist Filmmaker Ginger Kathrens along with Authors Deanne Stillman and Terri Farley Release Statements about the Nevada Wild Horse Killings and BLM's Reward
1971 Wild Horse and Burro Protection Act Must Be Upheld
Reno, NV (December 22, 2009)—The Cloud Foundation along with authors Deanne Stillman and Terri Farley release statements to the press about the killing of six American wild horses in Washoe County, NV discovered during the recent unannounced Buckhorn roundup during the first week in December. These concerned citizens comment on the Bureau of Land Management's (BLM) responsibilities to protect American wild horses as well as their recent $10,000 reward for information leading to the arrest and conviction of the killers.
"I am heartened that Director Abbey is offering this large reward. Wild horses and burros are valuable members of our western ecosystems and whoever committed these crimes should be brought to justice." —Ginger Kathrens, Naturalist and Emmy-award winning filmmaker- creator of the popular PBS Cloud Wild Horse Documentaries
"I'm saddened by the mustangs' deaths and hope BLM stands up for our remaining mustangs in the wild" —Terri Farley, author of the "Phantom Stallion" wild horse series
"These killings have been going on for decades and are all about our ongoing war against the mustang. The question we must ask ourselves as Americans is this: why are we, a cowboy nation, destroying the horse we rode in on? Now, in this holiday season, the question is more urgent than ever, as we recall the 34 wild horses that were gunned down outside Reno at Christmas of 1998 and once again, mourn the martyrdom of yet more mustangs in their homeland—the West." —Deanne Stillman, author of "Mustang: The Saga of the Wild Horse in the American West"
Labels: BLM reward, Cloud, Deanne Stillman, Ginger Kathrens, mustang, Nevada, phantom stallion, terri farley, Wild horse killings
Permalink to this blog post
Posted by Terri Farley @ 8:43 AM
0 comments
---
Tuesday, December 22, 2009
Wild Horse Tourism in the West
Dear Readers,
People come from all over the world to see the West's wild horses. Read the latest news here:
Virginia City News
And while you're there, answer the opinion poll. It's on the left side of the story, about halfway down (not that easy to see at first glance). Anyone lucky enough to live in wild horse country should know Nevada is "fence out" country when it comes to wild life, so that's what I picked.
Best,
Terri
Labels: eco tourism, mustangs shot, Nevada, tourism, Virginia City, Western vacations, wild horses
Permalink to this blog post
Posted by Terri Farley @ 8:08 AM
0 comments
---
Tuesday, December 08, 2009
A guest blogger???
Hi everybody,
This is Matt, Terri's son. My mom's busy battling the BLM right now, but I wanted to make sure everyone got a chance to read the
article
The Associated Press did about the government's plan to round up 25,000 wild horses and ship them off to uncertain fates in the East and Midwest.
I'm not nearly as much of a horse person as my mom is, but earlier this year, she and I took a bunch of writers and publishing people to check out a herd of wild horses in the desert near Dayton, Nevada. I was a lot more excited about going off-roading and hanging out with some of the young female writers than I was about actually seeing the animals (because, let's be honest, when Terri Farley's your mom, you see a
lot
of horses (-: ), but either way, it seemed like a good way to spend a Sunday morning.
If you haven't seen wild horses before, it's tough to explain why it was so cool to walk among them. As I mentioned, I've been around plenty of livestock and am not much impressed by most of it, but wild horses are about as close to the ponies at the fair as a red fox is to your wiener dog. Up close, they seem to be about 80 percent horse and 20 percent woolly mammoth. Their caveman dreadlocks alone are worth the trip.
We all walked right up near them (they'll let you know if you get too close, believe me) and just watched for a while. The New York publishing folks' minds were blown, and I wasn't far from joining them. You think of creatures like as being pretend, or so foreign that they might as well be, like Bengal tigers or monitor lizards. But no, they just hang out in the West's deserts, and unlike tigers, they don't bother anybody. At worst, they run away if you're bugging them. You can (and should) go see them sometime, assuming they're still around.
That sounds overly dramatic, but it isn't, really. If the BLM's plan goes through as written, the wild horses will be precious few and far between. I can't get into the facts and figures the way my mom does, but I was a reporter for five years, and I can share a couple of things that might help you make your mind up about the BLM's plan:
1.
It will be a difficult and expensive project that will result in the deaths of at least some of the horses. That's all par for the course when forcing wild animals to do things.
2.
It is not clear how the horses will adapt to their new homes, nor that they won't have to be moved again at some point.
3.
There is little if any actual, independent evidence that the wild horses need to be relocated at all, at least for the reasons the BLM has put forth (overpopulation and starvation). The BLM hasn't kept proper track of the horses for years due to budget concerns, and yet they claim to know exactly how much the horses are eating and how fast they're breeding? As a reporter, I'm going to have to say:
Citation needed.
A full study would, one assumes, cost a lot less than hunting and trapping 25,000 animals and shipping them across the country. Maybe we ought to give that a try first.
Anyway, here's the link if you missed it the first time: http://www.nytimes.com/aponline/2009/12/08/us/AP-US-Wild-Horses.html?pagewanted=all . Please link to this page and encourage your local reporter or blogger to investigate this story and how it applies to you. And most of all, if you oppose the BLM's plan, act NOW in real life. Don't know how? Just ask Terri.
Thanks for reading,
Matt
Labels: mustang, Nevada, phantom stallion, terri farley, wild horses, young adult
Permalink to this blog post
Posted by Terri Farley @ 8:41 PM
7 comments
---