Thursday, April 15, 2010
Librarians' Wishes Are Horses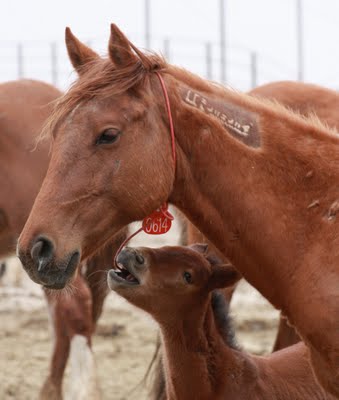 photos by Cat Kindsfather
Library budgets slashed! Librarians fired! Libraries closed!
As a mother, writer and reader, these decisions make me heart sore and angry.
One of the reasons I bought my house is because it's a short walk down a dirt road and across the street to the nearest library; it's now open
10
hours a week.
Although there's not enough money for libraries, America's wild horses are pursued in multi-million dollar helicopter roundups, then confined in dirty, deadly feedlot style corrals.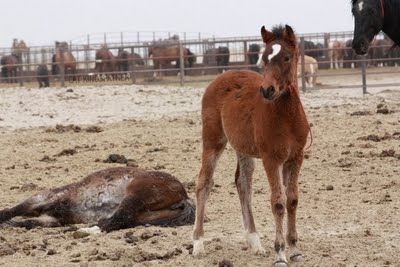 The price to catch and process ONE horse -- $3,000
Proposed budget increase to BLM's wild horse program -- $12 million
Price of buying new lands to put Western mustangs on-- $42 million dollars
Most taxpayers would rather see these funds spent on books, librarians, and the improved future of children.
Librarians: what could YOU do with a few wild horses worth of Federal funding?
Labels: budget, federal funds, libraries, mustangs, wild horses
Permalink to this blog post
Posted by Terri Farley @ 11:20 PM
2 comments
---