Monday, April 26, 2010
The rest of the story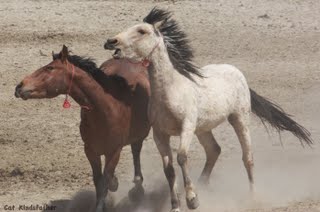 To those of you who wanted more of the scene with the young stallions -- here you go!
Best,
Terri
Permalink to this blog post
Posted by Terri Farley @ 3:35 AM
---
Comments:
They look like they're fighting or bickering. Is this stallion trying to teach the other a lesson?