Wednesday, January 11, 2006
Sweet and Strong
Dear Readers,
Lots of you have been following the fragile life of My Cheyenne Sweetheart Princess, the orphan filly at the Last Chance Ranch in Oregon, and I have a link to NEW PHOTOS of her. It is truly amazing what love and hard work can do!
Here's the link:
http://equine.wisecomp.com/SSOrphan.html
My favorite photo of her, looking strong, is way down at the bottom of the page -- January 9 #1 .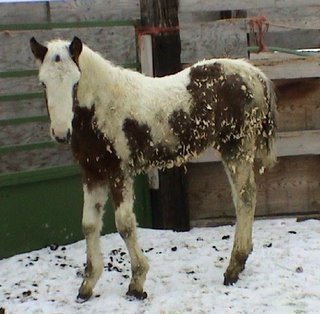 Enjoy!
Terri
Permalink to this blog post
Posted by Terri Farley @ 10:27 AM
---
Comments: