Friday, November 28, 2008
A Filly in Your Stocking?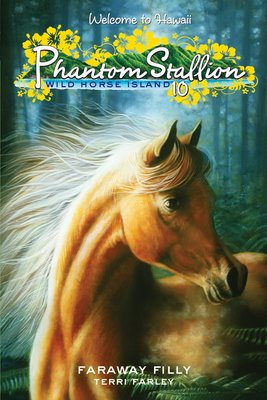 Dear Readers,
Just wanted to let you know that FARAWAY FILLY's release date is Dec. 23, but because of the holiday busy -ness, lots of stores won't be taking special orders after today. Of course you can still reserve a copy online.
Not pushing books, here, but I just don't want you to be disappointed if you're expecting a filly in your stocking!
Happy Friday,
Terri
Permalink to this blog post
Posted by Terri Farley @ 10:26 AM
---
Comments:
I LOVE IT!!! I CAN'T wait to buy it!!
~Katie P.
the cover is absolutely gorgeous! (but then again, all of your covers are! lol!)
WOW!! That's such a CUTE cover!!! I'm sad though, to see it coming out, because only 1 more before Darby's books are done! Oh well, i'll still enjoy it though
PS: is that hoku, it kindof looks like her, or is it a new horsy character?!
It's Hoku & I love that tiny muzzle that would fit in a teacup!
I love this cover. It's so pretty and cute. YES! I love the little muzzle