Tuesday, October 21, 2008
Fictional Horses -- alive!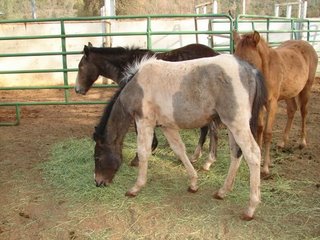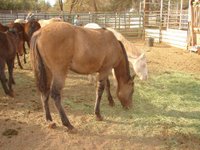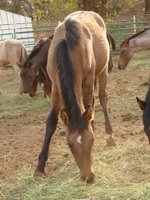 Dear Readers,
You'd be surprised how many people think the horses I describe in my books couldn't possibly be real.
Well, I've been looking at photos of some of the young horses which will be available for adoption this weekend at the Wild Horse Sanctuary and as you'll see above, there's one with Queen's tiger-striped legs, one with Blue Wings' unlikely paint coloring and a foal with a crescent moon lighting his way!
Best, Terri
Permalink to this blog post
Posted by Terri Farley @ 6:24 AM
---
Comments:
love the pics!! to know that you actually get inspiration from horses is SO cool!!
YAY! Snowfire is out!
They are BEAUTIFUL!!!!
Courtney
Wow - I love it!
and OF COURSE! it even turned out that the Phantom was real!
(:
Wow! I can really see Queen and Blue Wings in those pretty horses. Where is the Wild Horse Sanctuary located? I love horses soooooo much!!! And acting!!!!!! Haha.
Cool, those are great pictures. We need to find a sorrel with a star on her chest like Hoku!
This is great,(you posting every day) I dont usually get on the computer every day but now I do! just to see what you've written or to see some great pictures!
The Wild Horse Sanctuary is in Northern California, near Mount Shasta.
Do you live near there Terri?